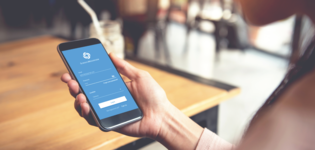 Thank you to all of the parents who have downloaded the School Messenger app or logged in at go.schoolmessenger.ca. Those of you who have logged in recently may notice that your message box is empty. This is a result of the changes we made to address issues that had been identified by parents and staff.
As a result of the changes that were made, there are a couple of things that School Messenger users will need to do:
1. Log in. Once you are logged in, your child's teacher will see that you are using the app and will be able to send you instant messages (if they are using this method of communication). They will need to send you a message to start a conversation.
2. You will need to reset your Push Notifications. Please go to Settings>Push Notifications and then select the messages that you want to receive push notifications for. 
Some users may experience difficulty logging into the app. If you are unable to log in, please try the following two things:
1. In a web browser on your phone or your computer, go to: go.schoolmessenger.ca. Click on Sign In. Enter your email address and then click on Forgot Password and follow the instructions. This should reset your account.
2. Uninstall and reinstall your app and then try logging in.
If you have not yet downloaded the app or registered at go.schoolmessenger.ca, please check out the School Messenger section of our website, which includes full instructions and frequently asked questions.
Posted on